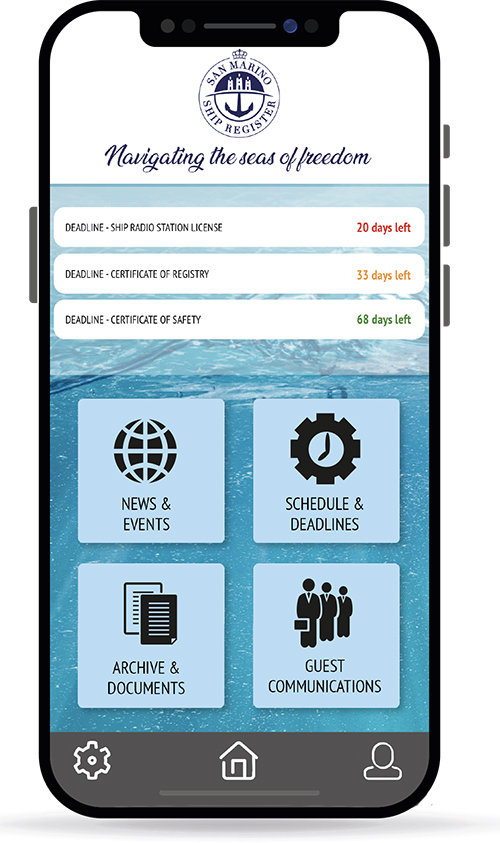 PUSH NOTIFICATIONS
Keep in touch with the Registry wherever you are, with information on policy letters, bulletins, special offers, and initiatives.
DEADLINES
The app keeps track of all deadilnes for certificates, training, windows for visits and inspections.
DIGITAL DOCUMENTATION
1 GB for your digital archive, in connection with the Registry, with documents, images, and guides.
GUEST COMMUNICATIONS

Use the APP to manage digital communication to your guests, including safety information and familiarisation, and all details on their stay onboard.
SEND THIS FORM TO PRE-ORDER NOW TO RECEIVE IT FOR FREE